New Century Careers Registered Robotics Technician Apprenticeship Program
New Century Careers Registered Robotics Technician
Apprenticeship Program
As more and more companies invest and deploy robotics and automation solutions to meet their customers' demands, the need for highly skilled technicians to operate and maintain these systems is critical to the long-term success of both existing companies and start-ups.
That's why New Century Careers is offering a two-year registered apprenticeship program to focus on automation and robotics for the job role of robotics technician.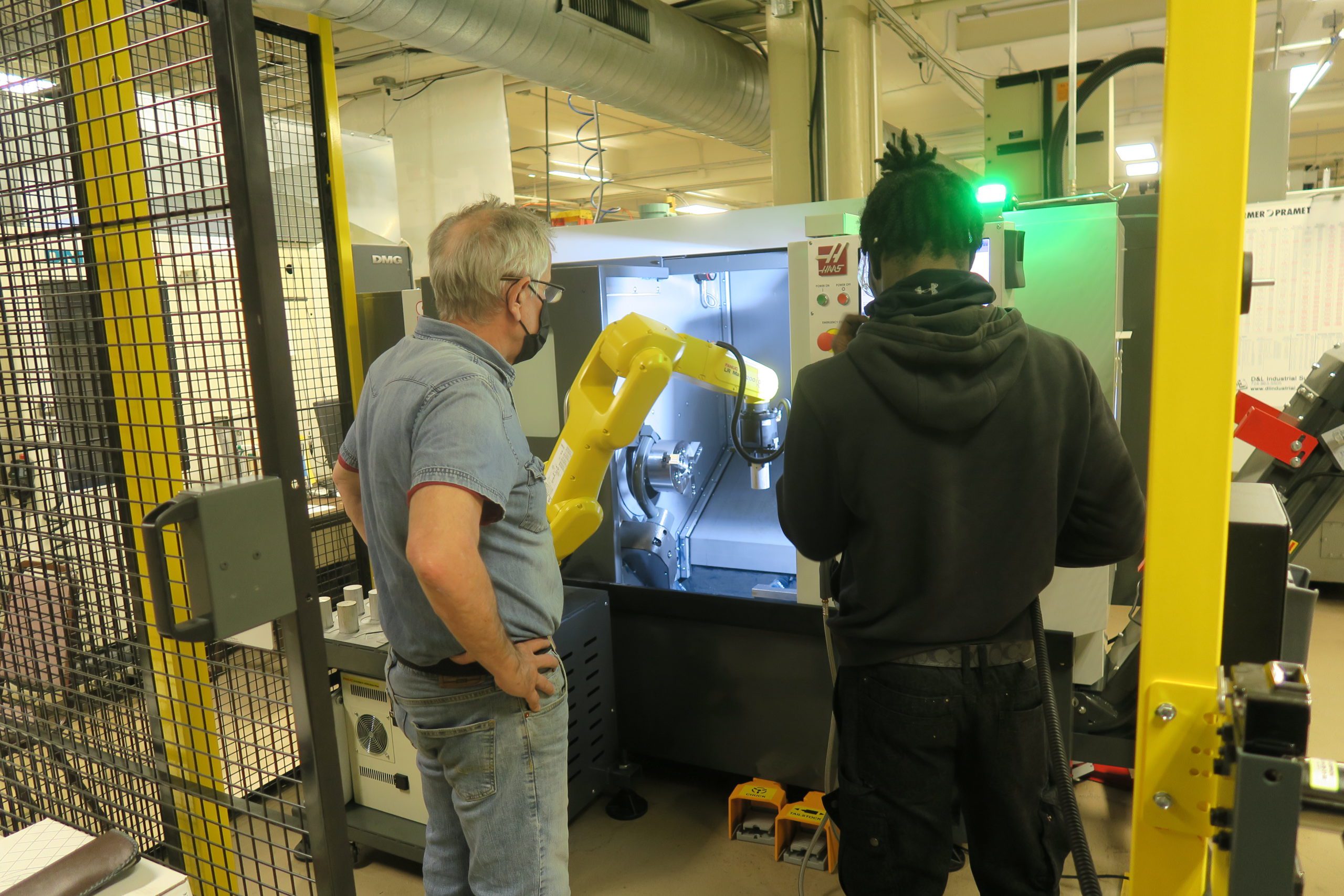 The Apprenticeship Advantage
The New Century Careers Robotics Technician Registered Apprenticeship program enables the employer to incorporate automation and robotics to gain operational and competitive advantages:
• Improve safety and minimize on-the-job injuries and production down time
• Save time and money by operating, maintaining and repairing technical equipment in-house
• Proven, affordable education model to recruit future employees
• Can be used as part of an EEOC plan and DEI initiative
A Robust Curriculum
The Robotics Technician Apprenticeship combines theory, classroom, online courses and Related Technical Instruction to upskill an employee to become a Journeyworker Robotics Technician, including:
• Related theory and instruction courses through Community College of Allegheny County
• Tooling-U online training modules
• Instruction on employer's site in 80-plus on-the-job competencies
Related Technical Instruction of this registered apprenticeship exceeds the Pennsylvania Department of Labor and United States Department of Labor requirements.

Employer Engagement
At the employer's site, apprentices use Tooling-U online training modules, In addition, they will work to achieve proficiency in 80-plus on-the-job competencies that will be tracked by the apprentice and the apprentice's supervisor. Employers are involved in three ways: daily interaction with apprentices to ensure fulfillment of program requirements, logging and reporting of progress monthly to NCC, and representation on a program steering committee.
Training Tailored to Your Bottom line
New Century Careers is sensitive to the challenges facing local companies to balance innovation and productivity with the reality of fiscal restraints.
Fees for the program are tailored to these needs. ROI is projected in terms of improved efficiency, less downtime when employees can maintain and repair equipment, and accelerated training for on-the-job proficiencies.
The journeyworker credential in a minimum of two years provides an additional level of competency within your company.
NOW ENROLLING!
Companies in any sector interested in robotics should contact info@ncsquared.com or 412-258-6620 for more information.