Producing Skilled Workers for 21st Century Jobs
Class Start Dates:
Pittsburgh
Day Classes – Next class starting January 22nd, 2024. Enroll now!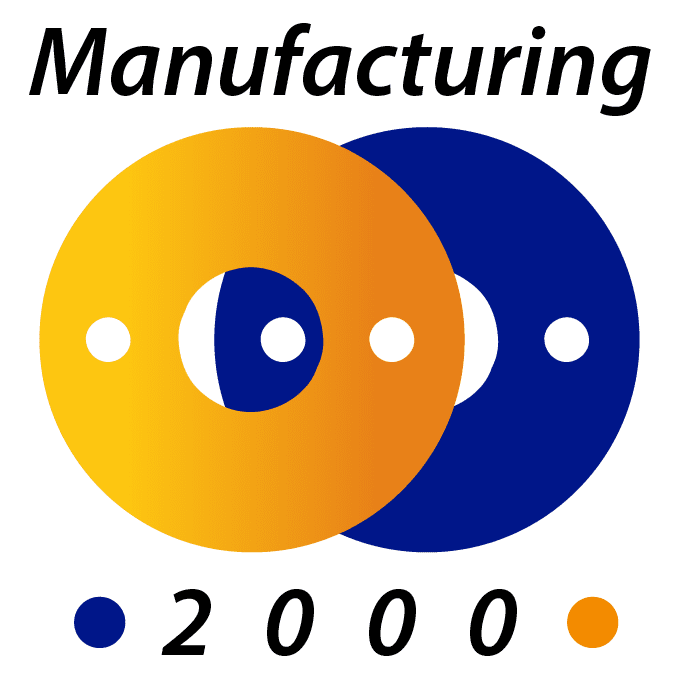 MANUFACTURING 2000 (M2K), a PA State Registered Pre-Apprenticeship program, offers entry-level machinist training to qualified applicants at no charge. The program supplies area manufacturers with employees to replace their aging workforce and strengthen Southwestern Pennsylvania's economy. M2K, a program of New Century Careers, has been made possible through the efforts of area manufacturers, educators, foundations, the Commonwealth of Pennsylvania, the US Department of Community and Economic Development and the US Department of Labor and Industry.
M2K classes are offered at New Century Careers' training space on Pittsburgh's South Side. The program provides three levels of training up to 600 hours. These sessions include hands-on experience, as well as special sessions focused on professional development and resume writing.
Applicants must:
Be at least 18 years of age
Have earned a High School Diploma or GED
Submit a completed application packet, including High School Diploma/GED, two (2) reference letters,
a brief questionnaire, and an application form
Demonstrate successful performance on an industry-developed aptitude test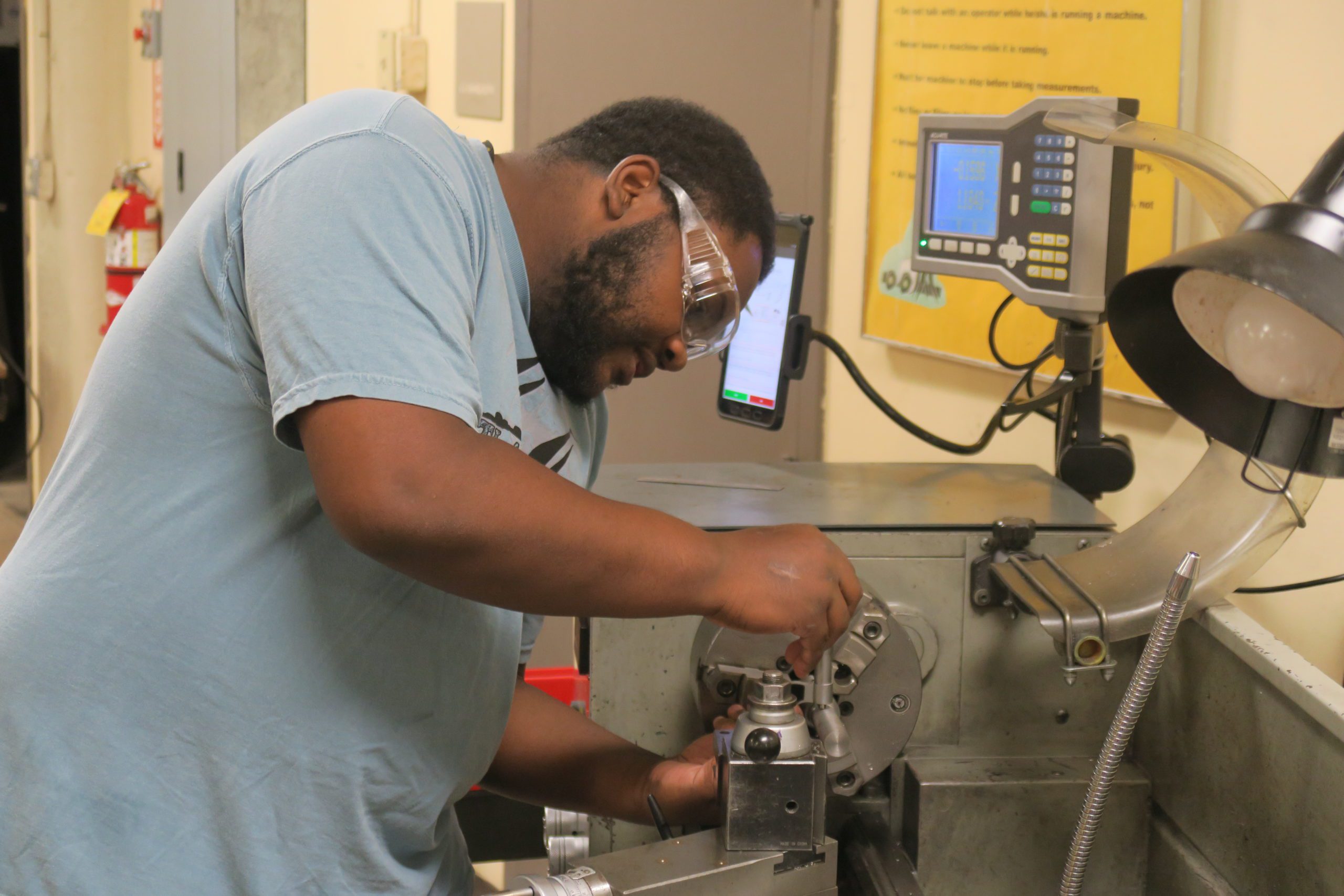 Class Options
Pittsburgh: 9:00 A.M. – 3:00 P.M., Monday – Friday
The Application Process
New Century Careers administers enrollment for both Pittsburgh and Latrobe sites. Interested candidates may view the M2K application by clicking the link below.
M2K Training
M2K students learn the basics of operating:
Manufacturing Technology Courses
For more information about M2K training programs, call 1-800-822-9337 or contact us.
Pedestal Grinders
Saws
Drill Press
Surface Grinders
Lathes
Vertical Milling Machines
CNC Machines
In addition, students learn blueprint reading, applied math theory, layout and benchwork. Students also attend various soft skill seminars as well as field trips to local Manufacturers.
Quick Train
Quick Train is the first 125 hours of M2K. Students learn:
Applied Math Theory
Precision Measuring
Blueprint Reading
Layout
Benchwork
Placement
M2K's ultimate goal is to place trained students in full-time positions with Southwestern Pennsylvania companies. Students will work with NCC Staff to prepare a resume and work on interview skills. The student will work closely with our staff to search for a job with one of our manufacturing partners.
We work closely with each student to find appropriate employment.
Partner Companies
Since 1997, more than 160 Southwestern Pennsylvania manufacturers of all sizes have partnered with New Century Careers to find high-quality employees and improve their skills.
NCC collaborates with many other agencies and associations to promote opportunities throughout the year that connect senior and middle management as well as frontline leaders with their peers and enable them to gain insights into emerging market and workforce trends.
Being a partner company means understanding workforce development issues in the region and committing to being a part of the effort to improve the quality of skilled workforce in Southwestern Pennsylvania. Companies that offer employment to New Century Careers graduates pay a small fee only if they hire an M2K trainee. This fee, however, is only a fraction of what the employer would have had to pay for training that individual. When possible, New Century Careers provides incentives that assist employers with on-the-job training subsidies.
Here are some free online resources to help you study for the M2K aptitude test. Math Study Resources
The math portion of the test covers the below areas at a high school level. We recommend Khan Academy's free resources to study these subjects. Please call us at (412) 258-6624 / (412) 258-6617 if you are interested in math tutoring on Monday afternoons.
Fractions & decimals
Algebra
Geometry
Trigonometry
Be sure to review multiplication and division word problems and algebraic word problems.
Mechanical Reasoning Study Resources
Psychometric Success test
JobTestPrep test
Spatial Relations Study Resources
Learn more about our course curriculums:
Machining
During the course of the machining training program, students will learn the basics of:
Pedestal Grinders
Saws
Drill Press
Surface Grinders
Lathe
Vertical Milling Machines
CNC Machines
Blueprint Reading
Applied Math Theroy
Layout
Benchwork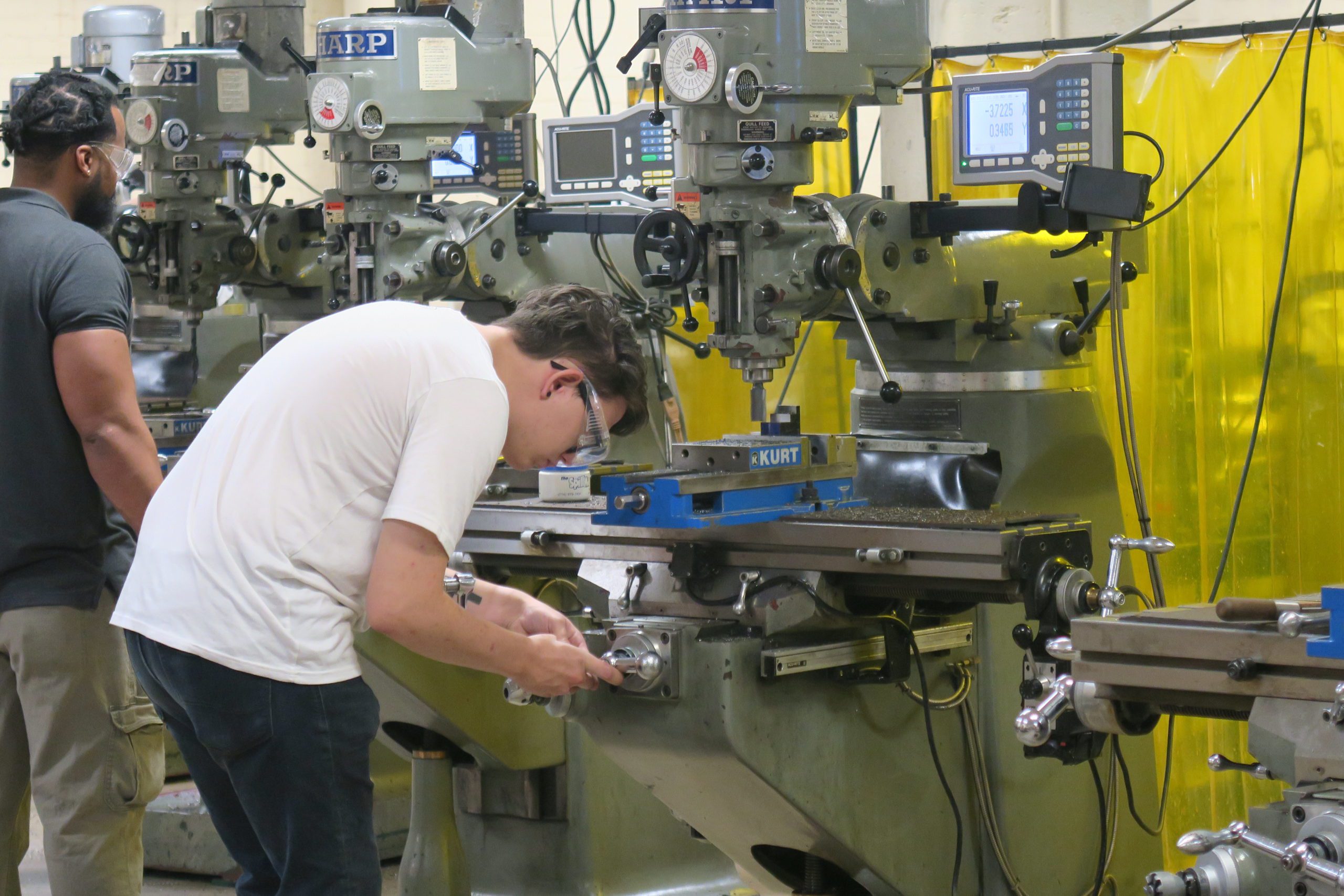 The program consists of both classroom and hands on experience as well as special sessions focused on professional development and resume writing.
Course Hours: 600, Approximately 22 weeks long
We offer both day and evening classes in Pittsburgh and evening classes in Latrobe.
For more information about M2K training programs, call 412-258-6620 (option 4).